Tina Davies Canada
Sweet Lip Set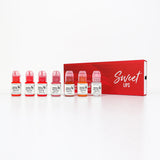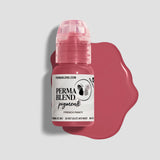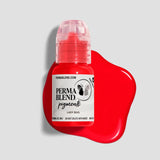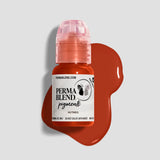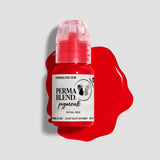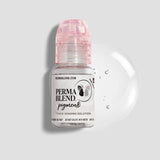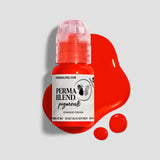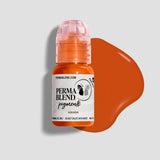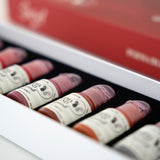 Tina Davies Canada
Sweet Lip Set
6 pink, red, coral-based lip pigments + Thick Shading Solution.
Set includes:
French Fancy: Very cool, medium value, earthy pink. Add Squash or Pumpkin for warmth. Suitable for Fitzpatrick 1-4.
Ladybug: Warm, medium value, bright red/orange pigment. Can be used to warm up other colors and is suitable for use on blue/violet-toned lips. Suitable for Fitzpatrick 1-5.
Nutmeg: Natural warm, dark value, brown nude, with a hint of orange. Suitable for Fitzpatrick 3-5.
Orange Crush: Very warm, medium value, bright orange. Use to add warmth to cooler colours. Perfect for warming up darker, cool-toned lips. Suitable for Fitzpatrick 1-6.
Royal Red: A vibrant, dark value, cool-toned red with hints of blue. Perfect for beautiful, bold red lips. Use it on its own or add a few drops to darken any color. Suitable for Fitzpatrick 1-5.
Squash: A light value, brownish orange. Natural, cool-toned with an orange base. A go-to modifier for adding warmth to other colors or on lips that have a blueish tone. Suitable for Fitzpatrick 1-4.
Thick Shading Solution: Solution to slightly thicken the pigment, while lessening the pigment load.
Pigments, Aqua, Glycerin, Rosin, Hamamelis Virginiana, Isopropyl Alcohol, Benzyl Alcohol
Vegan
Cruelty-free
CTL certified
Sterilized by gamma radiation
Made in USA
CPNP registered
BVL registered
3-year shelf life unopened. 1 year once opened
Store upright in a cool, dry environment away from direct sunlight
Shake well before use
Mix and modify to create custom shades
Peel off tab and open lid to dispense
Mix to create the perfect shade
Apply clear tape to label for efficient disinfection between procedures
Talk to product expert
Customer Reviews
Write a Review
Ask a Question
11/22/2020
melissa k.

Canada
Perma blend lip collection
Amazing pigment load, very easy to work with, stunning results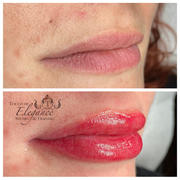 10/14/2020
Nelia K.

Canada
Great product
I'm happy with my purchase, good quality, fast delivery, working with these pigments every day, everybody is happy.