Tina Davies Professional
FADE Eyebrow Pigment Collection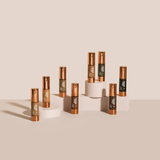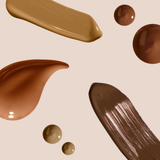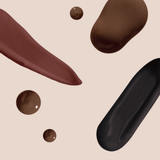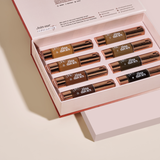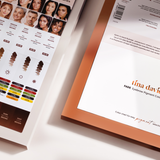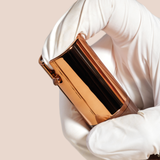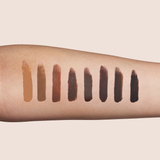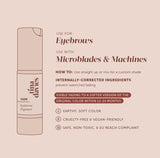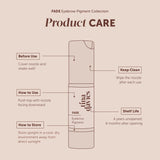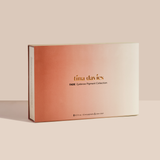 Tina Davies Professional
FADE Eyebrow Pigment Collection
Flexible color, trusted results. Introducing the FADE Eyebrow Pigment Collection, ideal for artists and clients who want beautiful eyebrows without committing to a lifelong shape or color. FADE is a hybrid line of pigments that is comprised of mainly inorganic ingredients.
It is designed to visibly fade into a softer version of the original color within 12-24 months of application, however, results will vary depending on the client and technique. FADE pigments are EU REACH compliant and have internally-corrected ingredients to prevent warm/red fading.
Clients can enjoy the convenience of tattooed eyebrows without a "forever commitment", allowing artists to easily refresh their clients' brows for years to come.
In the Collection:
8 x 0.5 fl. oz. / 15 ml pigments:
Light Warm Blonde – for golden-blonde brows
Light Neutral Blonde – for ash-blonde brows
Medium Warm Auburn – for reddish-brown brows (can be used as warm modifier)
Medium Warm Brown – for rich-brown brows
Medium Neutral Brown – for ash-brown brows
Dark Warm Brown – for vivid-brown brows
Dark Neutral Brown – for strong-brown brows
Deep Cool Brown – for blackish-brown brows
1 FADE Eyebrow Pigment Color Chart – for easy pigment selection
BONUS: Redefining Color - The FADE Color Course – for in-depth pigment theory & knowledge
Pigment Temperatures: Warm, neutral, cool
Opacity Levels: Low, medium
Fitzpatrick Skin Type Suitability: F1 - F6
Hair Colors: All
Includes:
8 x 0.5 fl. oz. / 15 ml pigments
FADE Eyebrow Pigment Color Chart
Redefining Color - The FADE Color Course
Features:
Visible fading to a softer version of the original color within 12-24 months
Internally-corrected ingredients prevent warm/red fading
High pigment load for a maximum color pay-off
EU REACH compliant
Cruelty-free
Vegan-friendly
Non-toxic
Made in Germany
4-year shelf life unopened. 6 months once opened
Ingredients:
Pigments, Water, Ethanol, PEG-8, PVP/VA Copolymer, Glycerin and propylene glycol (see MSDS for full ingredients of each pigment)
Documents:
Inspired by Artists. Designed for Success.
Born from client and artist feedback, developed to specifically meet artist needs. I'm excited to present the new FADE Eyebrow Pigment Collection. FADE will empower you to explore your full creative potential, without a "forever commitment". The flexibility of this line will allow you to adapt your brow designs and colors over time with your client, for optimal long-term client relationships.

PRO Tips:
Color Choice - Choose a color that provides the right amount of contrast against your client's skin tone by referring to our Fitzpatrick Skin Type Suitability guide.
Stretch - Maintain a firm 3-point stretch while tattooing in order for the pigment to penetrate the skin effectively.
Technique - Focus on consistent tattooing movements to ensure a smooth and even pigment deposit into the skin.
Layer - Due to the pigment composition, you may need to apply several layers to build up the desired color.
Previous PMU - Previous PMU in the skin will impact the healed results.
Maintenance - For optimal results, refresh your client's brows with a touch-up once they have faded by at least 50%.
Talk to product expert
Customer Reviews
Write a Review
Ask a Question
07/29/2023
Melissa E.

Canada
Fade Review
Absolutely love the pigment. I specialize in machine hair strokes it has made my artistry more enjoyable and I'm loving how the shades are performing. I'm giving it a four because of packaging. The concept of an airless pump is perfection and I wouldn't want it any other way. So my only critique is the mechanics of the pump. It's not as smooth as I'd like when you actually pump the product out. It's minor and wouldn't stop be from purchasing again - but maybe this can be addressed for your next round of manufacturing.