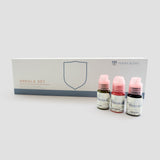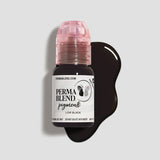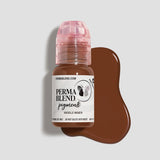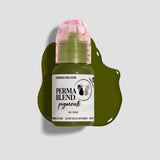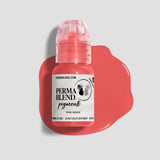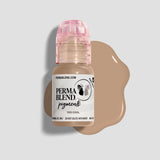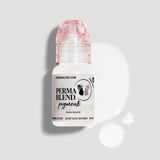 A specialty set of 8 muted pink, browns and skin tones created by Mandy Sauler to match any areola color, making color matching simple and straightforward. This is a must-have palette for any areola tattooing. Intermix the colors to achieve unlimited custom blends, suiting all clients.
This set includes the following pigments:
Middle Mixer: Warm brown. This color is a great starting point for Fitzpatrick 3-5 and can be used for texturing on Fitzpatrick 1-3.
High White: Pure white. Can be used for highlights in your areola to help with details and 3D nipples.
Low Black: Pure carbon black. Can be used to help create a 3D nipple in darker skin tones.
No Pink: Cool, khaki green. This color is only used if you have trouble matching the undertone in certain skin types. Add just a dip or drop and it will cancel out any pink. This color will help you find the perfect match for anyone with Fitzpatrick skin tones 3-4.
Pink Mixer: Warm, soft pink. Adding a couple of drops of this can add a nice pink to your main areola color. This color can be mixed with Middle Mixer for a nice, warm nipple color.
Prime D Skin: Warm, darkest brown. This can be lightened with Middle Mixer and darkened with a drop of Low Black.
Prime L Skin: Warm, skin tone. Can be used for areolas on Fitzpatrick 1-3.
Yes Cool: Cool, skin tone. Add this color to Prime L Skin to make a natural areola color.
Pigments, Aqua, Glycerin, Rosin, Hamamelis Virginiana, Isopropyl Alcohol, Benzyl Alcohol
Vegan
Cruelty-free
CTL certified
Sterilized by gamma radiation
Made in USA
CPNP registered
BVL registered
3.5-year shelf life unopened. 1 year once opened
Store upright in a cool, dry environment away from direct sunlight
Shake well before use
Dilute with shading solution if necessary
Mix and modify to create custom shades
Peel off tab and open lid to dispense
Apply clear tape to label for efficient disinfection between procedures
Talk to product expert