Perma Blend
Brow Daddy Magic Corrector Set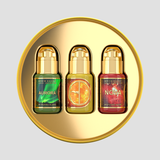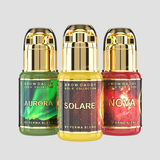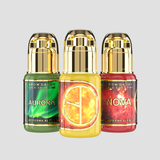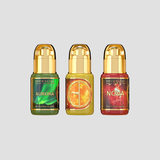 Perma Blend
Brow Daddy Magic Corrector Set
Create brow miracles with the mystical power of Magic Corrector Set – a NEW EU REACH compliant formulation by Brow Daddy. With 3 enchanting colors designed for modifying and correcting, wield the power to restore brows to their former glamour! Includes a color wheel for easier selection.
In the kit: (3) 0.5oz bottles of Aurora, Nova, and Solare
Aurora is used to cool down warmer colors or as a corrector for red brows.
Nova is an ultra-deep orange with an extremely high pigment load. Perfect as a warm modifier for all your clients or as a corrector for blue or grey brows.
Solare is a warm yellow with a strong opacity level. Excellent as a modifier for your pale, ruddy clients or a corrector for purple brows.
Included:
(3) 0.5oz pigment bottles

Pigments, Aqua, Glycerin, Rosin, Hamamelis Virginiana, Isopropyl Alcohol, Benzyl Alcohol
Vegan
Cruelty-free
CTL certified
Sterilized by gamma radiation
Made in USA
CPNP registered
BVL registered
3.5-year shelf life unopened. 1 year once opened
Store upright in a cool, dry environment away from direct sunlight
Blend organic and inorganic pigments
Documents
MSDS
Shake well before use
Can be used alone or mixed with other pigments
Dilute with shading solution if necessary
Peel off tab and open lid to dispense
Apply clear tape to label for efficient disinfection between procedures
Use with your favorite needle cartridges or microblade
Talk to product expert