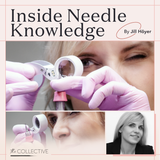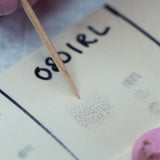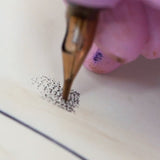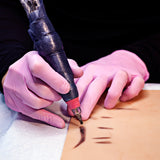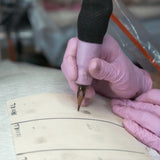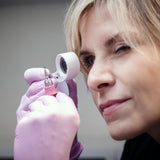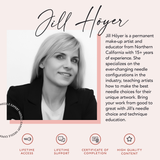 In this bestselling course, Jill teaches you the guiding principles behind needle choices such as size, taper, speed, angle, and depth. Once mastered, you will be able to choose a variety of needles for different effects to fit your personal style of artistry.
What You'll Learn
Make easy needle selection decisions for procedures
Decipher needle size, count, and configuration like a pro
Understand when & how to use rounds, flats, magnums, and microblades
Learn how a needle's depth, pressure, and more can affect results
See needle knowledge applied on FIVE unique case studies
This Course Includes
5 detailed chapters with over 1.5 hours of video content
4 printable guides to reference for procedures
25 written theory topics
4 unique case studies
Certificate of completion
Lifetime support from our team of mentors
Lifetime access to the course
Jill's course can be paired with all our I ❤️ Ink Needle Cartridges and TD Microblades.
What You'll Learn:
Defining Needle Properties
Needle Anatomy
Needle Inspection
Needle Codes
Needle Safety
Rounds
Machine Hand Speed
Pointilism
Flats
Magnums
Curved Magnums
Angles
Pressure, Depth, Stretch
The Client
Whether you're a beginner or advanced in your career, this course will bring your needle knowledge to the highest level so you can be confident in your needle selections.
If you're interested in learning more about PMU industry tools, it won't be long before you hear the name 'Jill Höyer'. Renowned for her expert, in-depth understanding of needles, Jill's devoted and evident passion for needle knowledge shines in this must-take course. After learning, you'll feel so much more confident choosing the best tools and techniques for any client or procedure and your art will shine brighter than ever.
Talk to product expert
Customer Reviews
Write a Review
Ask a Question
06/22/2021
Kelly O.

Canada
Great information
I learned a lot about needles and helping my clients achieve the look they are hoping for!
08/29/2020
Fiona

Canada
Great course!
Very informative. Loved the fact that I could pause the video to take notes. Really enjoying online traininig!